The Earle Brown Music Foundation (EBMF) is pleased to announce that while there will be no public performances of TIME:SPANS 2020, select video and audio recordings will be available starting on Mon, August 10. Performances originally scheduled for August 9-20 at the DiMenna Center for Classical Music in New York City regrettably had to be canceled or postponed due to the COVID-19 pandemic. Instead we invite you to view the commissioned videos below. A concert with Talea Ensemble will be presented on January 15, 2021, at DiMenna Center.
The first set of videos produced for TIME:SPANS 2020 has been created and can now be viewed online. These four videos were recorded on different continents under COVID-19 travel restrictions. Thanksong was created simultaneously in Montreal and London. Heave was filmed in London and Tel Aviv. In addition to those, TIME:SPANS 2020 will produce videos in the coming weeks and months with Sõ Percussion, JACK quartet, ICE Ensemble and Yarn/Wire in New York City, as well as a recording of Tyshawn Sorey's For George Lewis with Alarm Will Sound.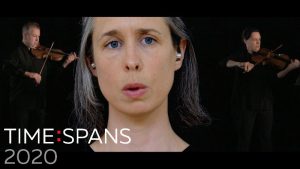 Cassandra Miller, Thanksong
Juliet Fraser, soprano
Bozzini Quartet
Clemens Merkel, violin
Alissa Cheung, violin
Stéphanie Bozzini, viola
Isabelle Bozzini, cello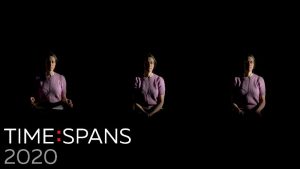 Cassandra Miller and Juliet Fraser, Tracery: T Rex
Tracery is an ongoing and modular collaboration between composer Cassandra Miller and soprano Juliet Fraser. This new module was made on a residency at Snape Maltings (Britten Pears Arts) just days before lockdown began and takes as its source material a song by the English rock band T. Rex.
Stephen Harvey: audio & video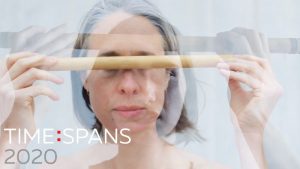 Sivan Eldar, Heave
performed by Juliet Fraser (soprano; London)
and Yuli Kovbasnian (dancer; Tel Aviv)
Noémi Dahan (artistic direction; Tel Aviv)
Jenn Granit (filmmaker & editing; Tel Aviv)
Yoav Picherski (filmmaker; London)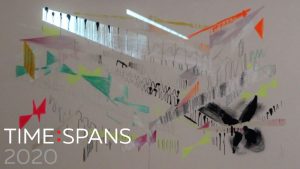 Nomi Epstein, Collections for Juliet
performed by Juliet Fraser
projection art by Inga Lankenau
In association with Festival für Immaterielle Kunst, Hamburg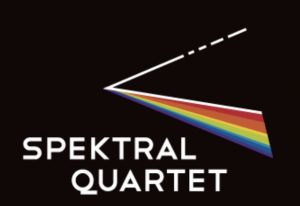 Wed, August 12, 2020 at 8:30pm Eastern Time USA
Instead of the originally scheduled concert, Spektral Quartet (Chicago) will be hosting a public talk and listening party with Anthony Cheung and Claire Chase. Reserve your spot on The Floating Lounge HERE.